Recycle and separate your waste streams….It is the law!
Did you know that in NYC the waste you generate must be segregated? If not, you could be fined! See notice here.
You could be fined for every category of waste that is not segregated efficiently.
Contact Green Forevermore Environmental to see how we can help you gain compliance.
In NYC, there are rules that businesses need to follow in order to solve the waste crisis. One third of the waste generated in New York City is organics.
These rules cover:
Organics

Waste and recycling
Waste and Recycling
In NYC, the materials listed below must be separated from waste:
Metal, glass and plastic

Paper & Cardboard

Construction Waste
Metal, Glass and Plastic
Metal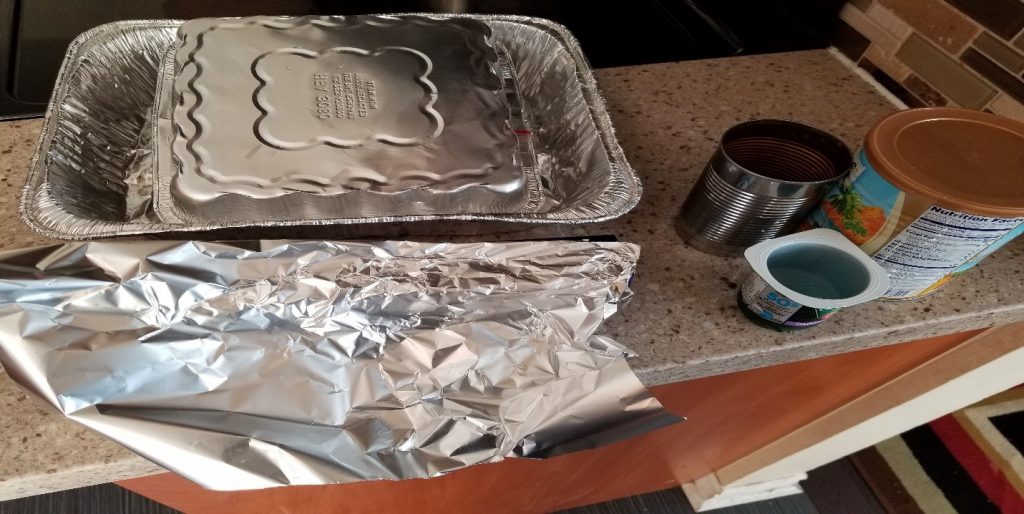 This includes: soup containers, pet food containers, empty paint cans, empty aerosol cans, aluminum foil trays and wrap, metal bulk waste including furniture.
Glass
Includes glass bottles, cookie jar.
Plastic
Plastic bottles, jars, lids, plastic food containers, plastic detergent bottles, bulk plastic such as plastic furniture.
Other types of recyclable metal, glass and plastic not mentioned can be kept aside for recycling if by written agreement your private hauler deems it recyclable.
Paper and cardboard
Paper and cardboard are recyclable materials and must be separated from waste and kept aside for recycling pick up.
Paper materials
This include: Office paper, Phone books, Newspaper, catalogs
Cardboard
Cardboard boxes: Other types of paper and cardboard can also be kept aside for recycling as long as they have been included in the written agreement by your waste hauler.
Construction waste
Construction waste must be separated from waste and set aside for recycling pick up. This type of waste should not be mixed up with the other recycling.
Textile waste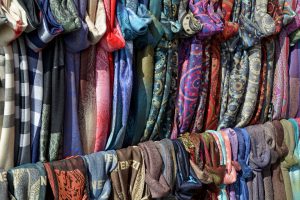 Certain businesses generate textile waste. Please note that if 10% of your waste in a month is textiles; you should separate textile from waste and they must be recycled to avoid waste fines.
If these items are not properly segregated at all times, you could be fined.
Organics
Starting July 19, 2016, the following designated establishments are required by law to separate their organic waste:
Arenas and Stadiums – 15,000 or more seats pictures

Food manufacturers with floor area of 25,000 sq. ft or more

Food wholesalers with floor area of 20,000 sq. ft or more

Food establishment in Hotels with 150 rooms or more. The food establishment should be under the control of the hotel and its waste should be collected by the hotel's private waste hauler.
As per NYC Sanitation, the mixing of waste and organics is completely ruled out.ie no longer an option.
The establishments mentioned above are required to:
Source separate their organic waste by registering with New York City Business Integrity commission and transporting their organics for processing or by ensuring that this material is processed in an appropriate manner by a BIC licensed private carter.
The establishments stated above can donate organics to third party or sell to farmers for feedstock. Meat by-products can also be sold to a rendering company.
Organics must be stored in a container(s) with a lid and must be latched when they are set aside for pick up by a private carter.
The designated establishments are required to post signs showing the private carter responsible for picking up organic waste.
Instructions on how to segregate organics from waste should be posted in visible spots for employees.
http://rules.cityofnewyork.us/
We are here to help.
The NYC Sanitation recommends you perform a waste audit in order to identify waste that can be avoided and save money. Our thorough waste audit will reveal your organization's waste composition, problem areas, types of waste produced, amount and the sources of waste.
Do you want to know more about the materials that make up your waste? Need to do a waste audit? Do you want to discover the types of materials, amount and the sources of waste and why you are generating certain types of waste?
We know you definitely want to reduce your garbage' so let Green Forevermore Environmental help you!
We can certainly help conduct your waste audits and help launch new and efficient recycling programs or improve programs you already have. We can also help establish new recycling programs.
We understand that managing waste and recyclable materials within a building or an organization can be complex but this is what we do best. We will enlighten your management and staff on 'green' waste and recycling practices that will in the long run promote your organization's environmental image.
Training your staff on how to separate garbage and recycling and keeping the garbage you generate at a minimum is just one of the services we render at Green Forevermore Environmental. We would also train your staff regularly and monitor your waste and recycling programs to ensure the process is working. Our practical waste solutions are always tailored to suit every client's needs. We'll bring you peace of mind without you having to worry about fines.
We will work closely with you to ensure that your garbage and recycling are kept separately at all times.
Our waste and recycling reports are tailored to suit your needs. Our reports will include analysis of your waste stream with charts, quantify the amount of waste and recycling you generate, a step by step work plan which would serve as a guide would also be included. Sorting through garbage is yucky but it is what we do best.
Leave your garbage and recycling problems to us and we would help ensure that occupants know what to do at all times right from their waste source to the point where they are collected by your cleaning staff.  Contact us today for a quote.
Are you promoting your building's environmental efforts?
Let Green Forevermore Environmental help you get there.