About Us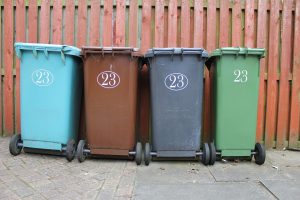 Green forevermore Environmental is a waste and environmental company that helps organizations meet and exceed their sustainability goals. We specialize in waste management and assessments, waste audits, waste and recycling programs set up and monitoring, training and seminars.
We serve the industrial, commercial and institutional sectors including:
Restaurants
Retail shopping complexes
Retail establishments
Office buildings
Educational institutions
Hospitals
Hotels and motels
Manufacturing institutions
Construction and demolition projects
Every organization is different so our approach is not a one size fits all; rather we develop solutions tailored to meet every clients' needs.
 We are ready to help you if:
You are spending too much on garbage and want to keep costs low.
You need help setting up your recycling programs.
You want to meet regulatory requirements.
You want your staff to be well trained and informed on waste management procedures.
Contact us today. We are always happy to serve you.